These awesome Netflix shows will help you kill any boring weekend.
When Netflix arrived on the scene, its streaming service was viewed as game-changer in the way popular TV shows and movies could be accessed by the tech-friendly generation. It upped the ante with its first original series, House of Cards in 2013, and the rest, as they say, is history. In fact, Netflix has been a trendsetter of sorts in the realm of online video content, forcing leading tech giants likes Google, Amazon, and Facebook, to come up with streaming platforms of their own.
Today, it boasts of over 100 original shows and documentary series, all produced in-house. Given its enviable line-up of shows, picking out the ones truly worthy of your time can be a bit of an arduous task. We simplify the choices for you with this line-up of six best Netflix shows (in no particular order) that you must check out NOW:
Best Netflix shows: 13 Reasons Why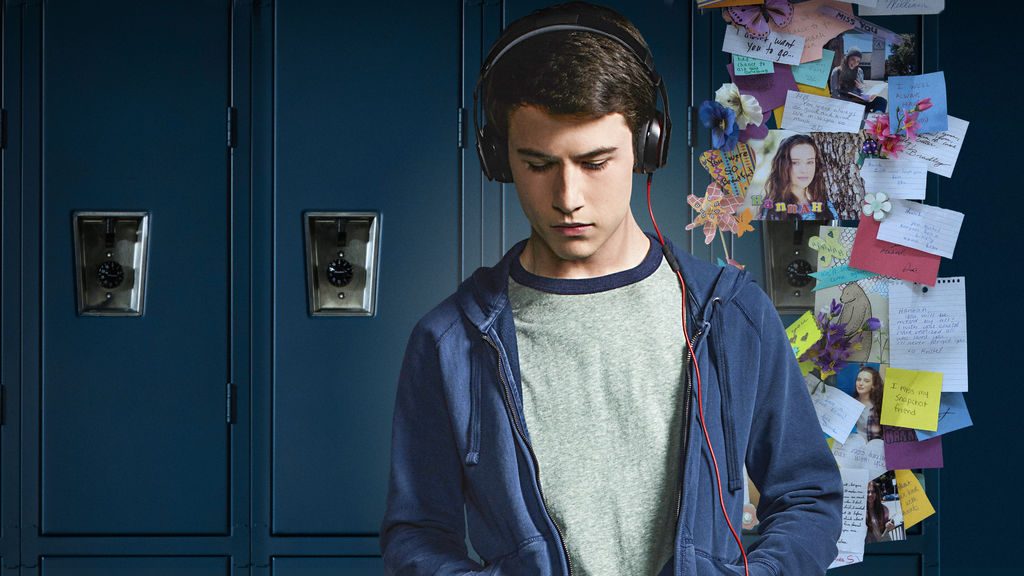 You have got to be living under a rock if you haven't heard of 13 Reasons Why, because that's all everyone seemed to be talking about when the show first premiered in early 2017. If you've not had the chance to check it out despite all the hoopla, we strongly recommend you do it now. 13 Reasons Why, based on Jay Asher's book by the same name, is about a teenage girl who commits suicide when the pressures of high-school life get too much for her to take. The show traces the pitfalls of sexting, bullying, doublespeak, betrayed friendships, and loneliness – all common ingredients of a teenager's life in today's time. But before she kills herself, Hannah Baker, the protagonist, records a detailed suicide note in form of audio clips, recounting the exact circumstances and people that drove her to this point to despair. The show is gripping and relevant, one you cannot afford to miss in 2017.
---
Best Netflix shows: Orange Is The New Black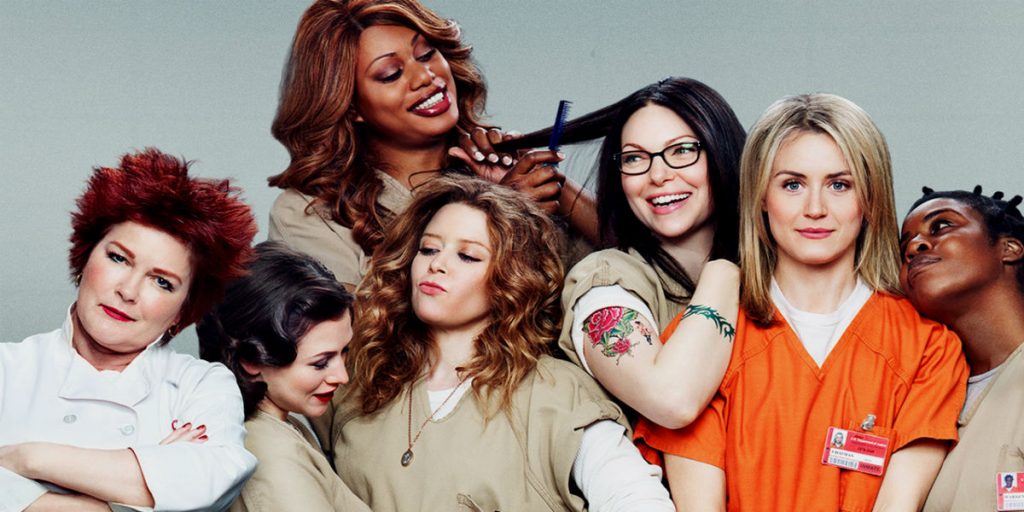 Another show inspired by a book by the same title, Orange Is The New Black, traces the life story of Piper Chapman (played by Taylor Schilling), whose perfectly content present life is disrupted when the ghosts of her past catch up with her. Piper, who briefly served as a drug mule for her lover, finds the law catching up with her when the lover, Alex Vause (played by Laura Prepon) turns her into have her own sentence watered down. The show is one of the rare instances of where screen version of a story is hands-down an improvement on the written one. Piper's time in prison and the treatment of the plot is gripping and delightful. Every character adds an intriguing sub-plot to the show, making gold with their limited screen presence. The show is rooted in a mix of pathos, tragedy, and comedy, and is perfectly suited for Netflix's delivery system because it does away with a week-long agonizing wait to know what happens next.
---
Best Netflix shows: Narcos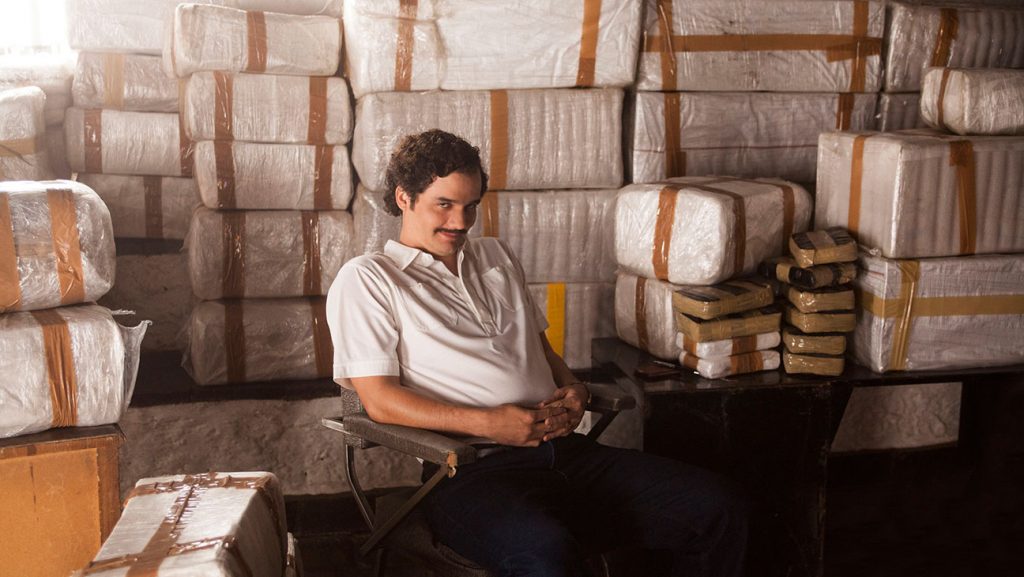 Narcos – as the name suggests – is a plot that revolves around drug culture and the legendary Colombian drug wars. Delivered in a documentary-style narration, Narcos is a work of fiction centered on key historical figures. And its brilliance lies in its ability to portray some utterly dark characters in a way that humanizes them – Wagner Moura's portrayal of Pablo Escobar, for instance, lends him the overtones of a certain antihero – and in doing so, it tells a complicated story with a heightened sense of urgency without losing out on the clarity of plot. No wonder then that is has remained one of the most popular shows available on Netflix since its release in 2015. It is entertainment delivered at a breakneck speed, and if that's the kind of story-telling you are looking for, Narcos is meant for you.
---
Best Netflix shows: House of Cards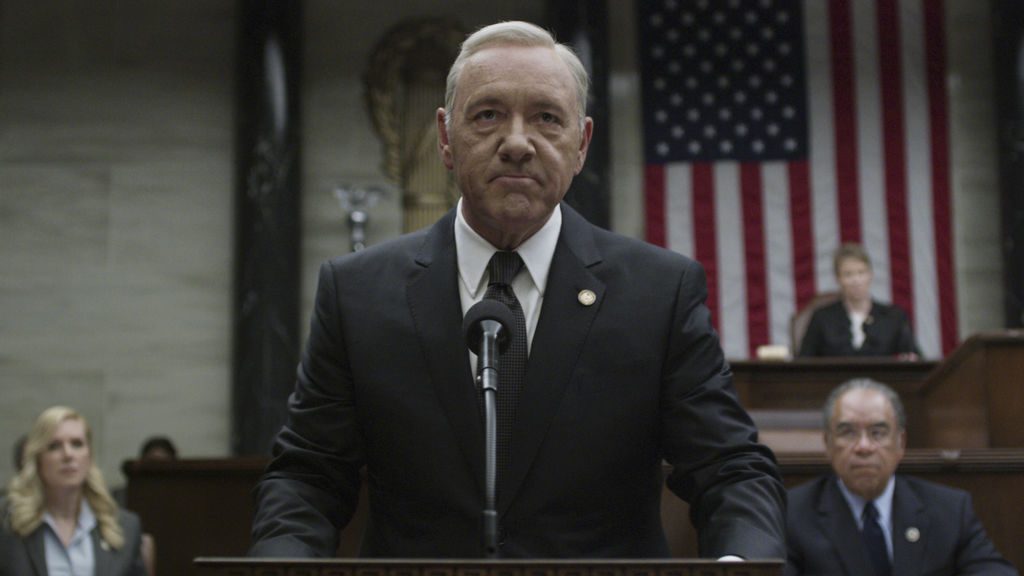 This compilation would be incomplete without the mention of House of Cards, a show that is credited as a revolutionary step in the way television is viewed today. This political thriller, which is an adaptation of BBC's show by the same name, is worthy of a binge-watch over a long weekend. Or if you have the patience, you can give it a go, one episode at a time. The most compelling part of House of Cards is Kevin Spacey depiction of Frank Underwood. He is capable of carrying forward entire episodes and stirring life in the most seemingly ordinary scenes with his incomparable acting prowess and grip on the character. House of Cards traces Underwood's rise to power in a most ruthless journey juxtaposed with that of his ambitious, icy wife Claire (played by Robin Wright). The show is exceptional in the way it pushes boundaries to go beyond the predictable.
---
Best Netflix shows: BoJack Horseman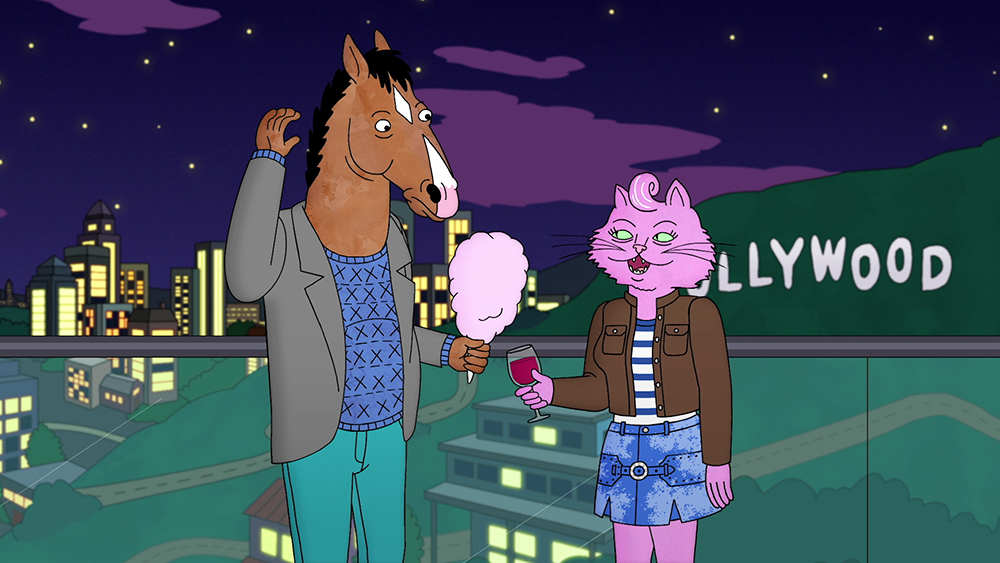 This is an animated sitcom that has remained somewhat of an underdog in the world of comedies. Despite its underrated status, BoJack Horseman has to be credited as the most thoughtful of comedies that ever graced our screens. Yes, the show lacks some of those typical ingredients you expect from a sitcom – in your face jokes, vicious banter and cheap laughter in the background. It is the kind of show that is funny in an intelligent way, and thus, takes a while to grow on you. But if you are prepared to invest yourself in BoJack's journey, the show will grip you right from the title sequence which depicts the protagonists from once-a-sitcom star to now a drunken has been. The fact that a horse lends such a humane touch to a story through a layered character is what makes BoJack Horseman truly worth your time. The story line constantly straddles between being downright hilarious and movingly sad, and that's what makes this show truly one-of-its-kind.
---
Best Netflix shows: Stranger Things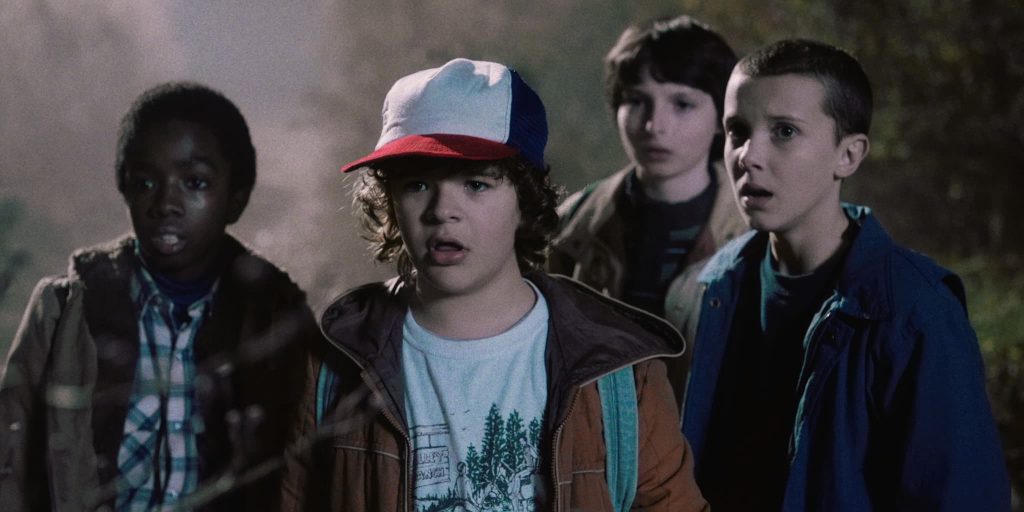 Stranger Things can be best described as the show that revisits that '80s nostalgia with a curious mix of sci-fi and horror, and delivers it in a far more effective way than any of its ilk from that era. It makes for a gripping tale despite the constant odes to likes of John Carpenter, Steven Spielberg and Tobe Hooper films ubiquitous in almost every single frame. Watching Stranger Things can be a little bit like swinging between 'wow, wasn't that brilliant' and 'have I seen this before', but that does not take away from the fact that the show boasts a stellar cast, compelling performances, and a plotline heavy with secrets begging to be explored. With every episode ending on an explosive note, Stranger Things makes for a perfect weekend Netflix binge.
---
Kicked about the awesome lineup? Well, it just the tip of the iceberg but enough to keep you hooked for the next few weeks before you discover new favorites of your own.