HTC U11 Life specs, leaks, and rumors… Here is everything you need to know! HTC launched their latest high-end smartphone – HTC U11 – in Q2 this year. Soon, the phone turned out to be a worthy competitor to other flagships in the market, including Galaxy S8. With top-of-the-line specs and the best phone camera, the U11, is in fact, one of the hottest phones of 2017. When HTC ditched their typical M-series flagships, we never thought HTC would bring something as good as U11 to the consumer market. And now, a new leak has surfaced revealing a new variant of the said smartphone is currently in the works. Dubbed HTC U11 Life, it should be a budget-friendly mid-tier variant of the exorbitant HTC U11.
A newly leaked picture courtesy of AndroidAuthority shows what appears to be the forthcoming HTC Ocean Life (U11 Life). Based on the picture, the front side of the device looks like a trimmed down version of the original U11. Although there shouldn't be any noticeable changes design-wise, the forthcoming budget variant will feature mid-range specs while also ensuring bang for one's buck.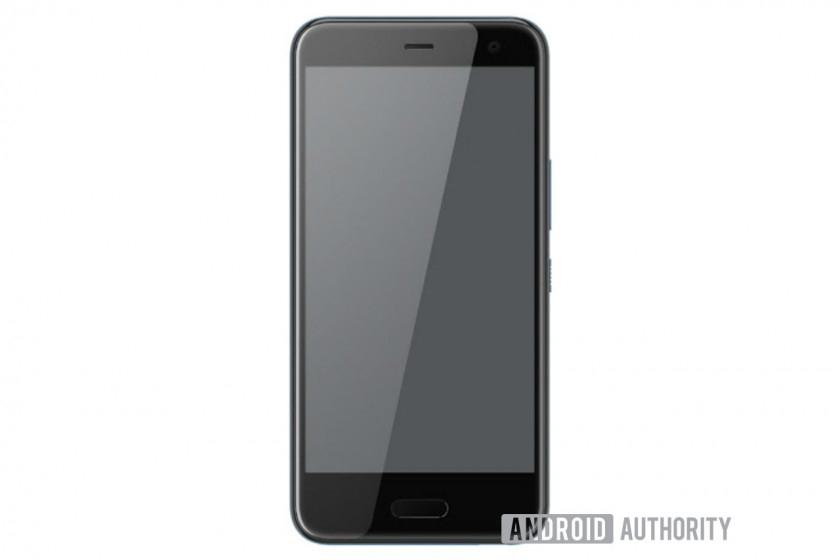 According to the website, the U11 Life is said to pack a smaller 5.2-inch Full HD (1080p) display compared to the 5.5-inch QuadHD on its bigger brother. It is sure to impress the compact-sized phone lovers out there – yes, they still exist! And that is the exact reason why Sony's compact flagship variants are always a popular subject in several tech communities. Not everyone has big hands like Donald Trump, so to speak!
Other confirmed HTC U11 Life specs include 16 MP front and rear cameras, and Snapdragon 630 processor. Although we don't know about the RAM size and storage variants that the device would come with, what's obvious for now is that it should have a microSD slot to take care of your memory needs.
The most interesting part about this forthcoming phone is that it will sport IP67 water and dust resistance certification. It's impressive to see HTC loading a feature, usually found on flagships, onto a pocket-friendly phone. And as for availability, the smartphone is said to be sold via T-Mobile on contract, while an unlocked variant of the phone should be made available through HTC.com.
HTC U11 Life Specs recap:
5.2-inch FHD display
Snapdragon 630 processor
16MP front & rear cameras
IP67 certification for water and dust resistance
Lead image credits: ExpertReviews.co.uk