A review of the Mixmax tool for Gmail to enhance your productivity.
When it comes to email services, it could be said without the slightest bit of exaggeration that Gmail is the best one we've got out there. But, like the adage goes, "nothing in this world is perfect", the service has its own flaws and lacks features we wish had been there.
For instance, you're sending a very important email and you want to make sure it doesn't get lost in the deluge of emails the recipient gets in a day. The first thing you might wanna do in such a case would be to attach a tracker so that you will be notified as soon as the recipient opens the email.
But, does Google's mailing service provide this feature? NO!
This is where Mixmax comes to play! Mind you — not only does this service track the emails you send, but also it provides a deluge of other features like scheduling your emails, creating a template for certain types of emails, adding social and interactive elements to your emails, and more.
So, without further ado, let's get into the in-depth review of the Mixmax Gmail enhancement tool.
Mixmax lets you track your emails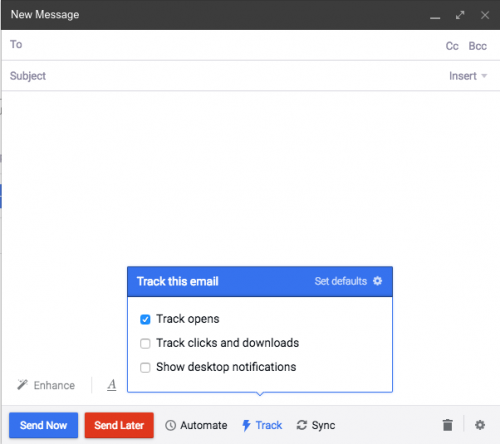 Related: How to track emails in Gmail
First off, let's get this basic feature of Mixmax out of the way. This tool lets you track your sent emails, meaning you'll be notified once the recipient opens them.
Besides that, there is also an option to track downloads as well, in case you have attached a downloadable file along with the mail. This functionality is available only to the paid users though.
It's worth noting that you get to track only 100 emails a month if you're not subscribed to any premium plans of Mixmax.
This feature is something we wish had been present in Gmail. It comes in handy especially if you're a Sales Executive, Personnel officer, or even a customer service representative.
Scheduling emails have never been easier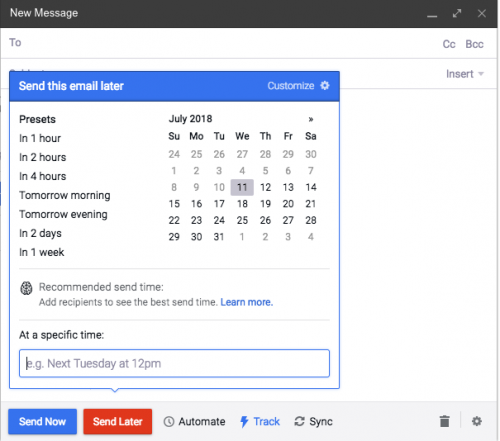 Yet another interesting feature of Mixmax tool is that it lets you schedule emails so that you can write it at one point in time, and send it sometime later.
Needless to say, this is a neat feature to have when your recipient lives in a different part of the world where the time zone is vastly different from yours.
The tool comes with a plethora of timing options onboard, but you can always enter a custom value to schedule and send emails as you wish.
Instead of specifying an exact date as is, you can also use natural language commands while scheduling emails in Mixmax. For instance, if you want your client/recipient to receive the message on Tuesday at 12:00 PM, you simply have to enter "this Tuesday at 12 PM".
Make your emails creative and interactive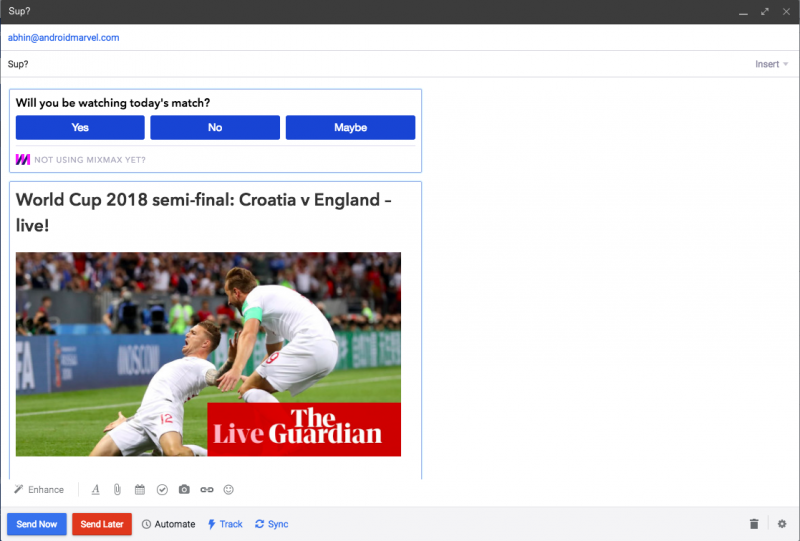 Suppose that you're a journalist or a freelance writer trying to pitch a story to, say, The New York Times. In this case, it's probably not a good idea to make the pitch email all-text. That'd be boring, unappealing, and the worst part – you won't even be getting a reply from the recipient.
With Mixmax, you can enhance the looks of your emails and make them lively, interactive, and engaging. In the above scenario, if you want to add a link to your portfolio in the email, there is an option dubbed 'Link Previews' that replaces the simple link text with a beautiful visual preview.
Meanwhile, there is a whole suite of elements you can add to improve the email engagement rate like Surveys, Polls, Code Snippets, Giphy integration, Custom Branding, and Multiple Signatures.
Create reusable message templates using Mixmax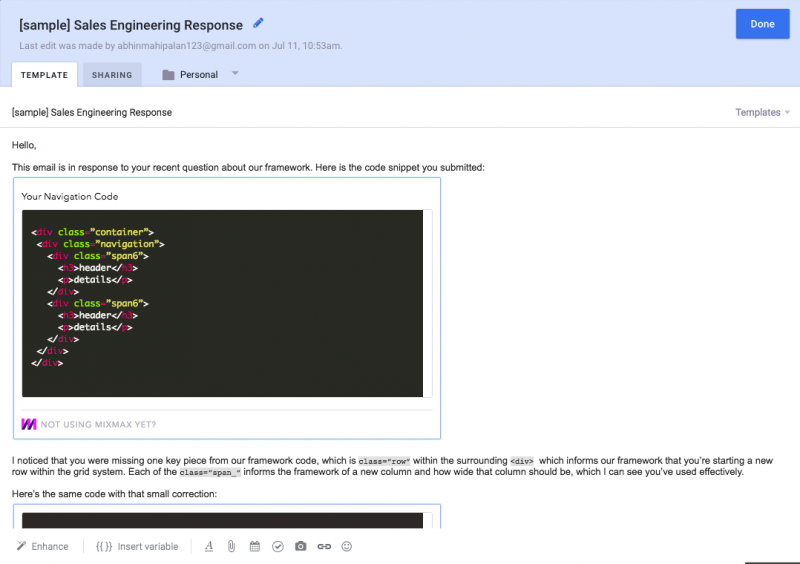 Message templates are like convenience food. They are a set of ready-to-use message formats that you can use to send a new email or reply to emails effortlessly.
Message templates essentially eliminate the need to retype a whole email, provided it follows the same subject and pattern as another email you've written before. So, all you need to do is select the appropriate template and edit the content as required.
This not only saves a hella lot of time but also helps in the timely delivery of reply messages.
Mixmax comes with a handful of useful templates out of the box. Besides, it also allows you to create custom templates that you can enhance by adding several interactive and engaging elements like the ones we've discussed earlier.
The BEST feature of Mixmax: Scheduling meetings
Of all the features that Mixmax offers, the one that particularly intrigued me was the ability to schedule meetings with the click of a button.
The sender selects the available date(s) and timing via the calendar option available in the tool, following which a beautiful preview is generated and added automatically to the email.
The recipient can then select the appropriate date and time, and the meeting is thus scheduled. In other words, you can avoid the need for multiple follow up emails for scheduling events and meetings with this simple feature.
Setting up Mixmax and dashboard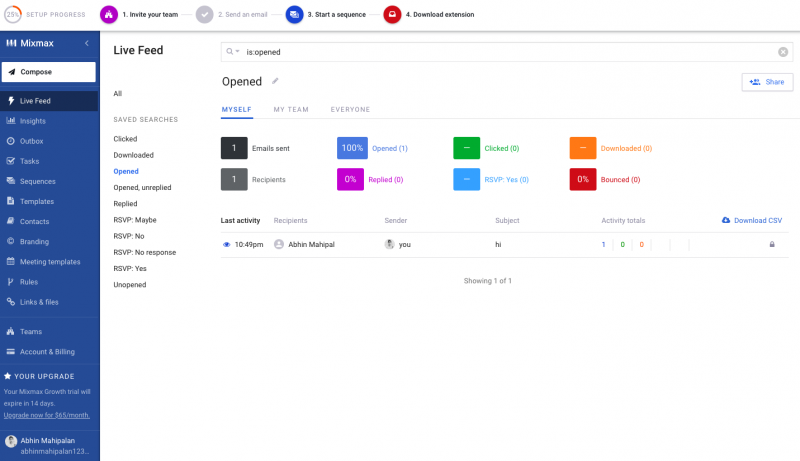 Setting up Mixmax is pretty easy — all you need to do is sign up using your Google account and give appropriate permissions for the seamless working of the tool. There's also a Google Chrome extension available as well so that you can get access to all the features of the tool right from your Gmail interface.
The tool comes with a comprehensive yet very user-friendly dashboard that lets you compose and schedule emails, create templates, and more, while also providing detailed insights regarding email clicks, attachment downloads, incoming meetings, and more.
Mixmax Review: Pricing and Conclusion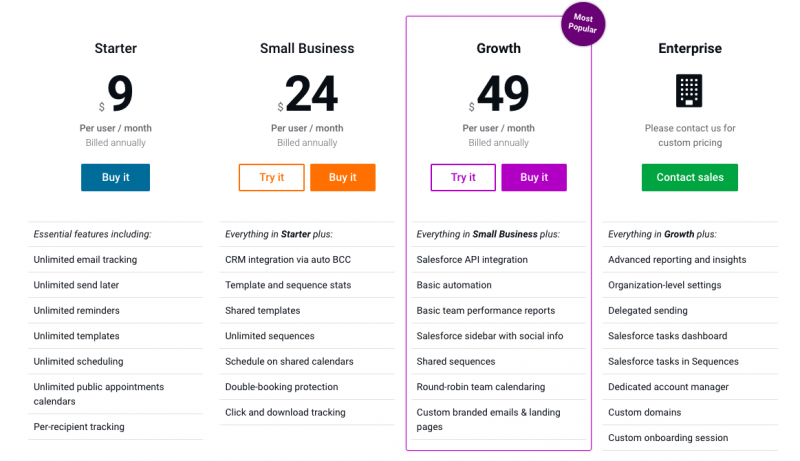 You can either use Mixmax for absolutely free of charge or put a few quids upfront and enjoy additional features. If you're anything like me, you should do just fine with the free version. With the free version, you get to track up to 100 emails, schedule up to 10 meetings, and create up to 10 templates every month.
If that doesn't sound like you, it'd be worth going for the premium plans that start from $9 per month for unlimited stuff. Check out the pricing details here.
Paid or otherwise, Mixmax is a must-have tool for anyone that takes emails seriously!