Your parents undoubtedly deserve nothing less than the best. But, do they really need a $1000 tablet for their day-to-day activities? Probably NOT! Here are our picks for the best tablets that suit the needs of elderly people.
There are so many tablets available in the market right now, making it difficult to choose the right one that fits the needs and budget of a buyer. This is the exact reason we decided to make an extensive tablet buying guide for our readers. Sure, the guide hasn't completed just yet, but we believe it should be over by this month.
In case you're looking for a tablet to gift your parents or some elderly folk in your family, then you've come to the right place. Or, if you're a senior citizen confused about which tablet PC to go for in 2018, then we sincerely hope this article clears the air for you.
As I mentioned earlier, there are a plethora of options available in the market when it comes to tablets in general. But, it's worth noting that not many of them have got all the right boxes ticked as far as the needs of elderly people are concerned.
As for seniors, it's better to go for a tablet that packs a very user-friendly interface and less bloatware — the one that works smoothly and seamlessly. A large display upfront would obviously be a great plus. Besides, a decent front-facing camera would be a great addition for facilitating video calls over Skype.
What should you look for before buying a tablet for elders?
There are so many factors that go into the decision of choosing the best tablet for seniors. First off, it's a must that the tablet is user-friendly and that the user won't need to go through a bunch of procedures for a simple task.
A fairly large — preferably 9-inch+ — display on the front is yet another significant factor to look out for if you prefer reading ebooks and consuming the latest news through the device.
Another major deciding factor is the portability of the device. The tablet has to be thin and light-weight so that it could be carried from place to place without much effort.
Seniors don't usually upgrade their gadgets every single year, so it's probably better to have a tablet that won't turn obsolete anytime soon in the near future.
Obviously, your parents won't be needing a $1000 high-specced tablet as they mostly stick with simple tasks like emailing, reading news and ebooks, listening to podcasts, streaming videos, and video calling via Skype.
Without further ado, let's check out the best tablets for seniors that you can buy in 2018.
Best tablets for seniors and parents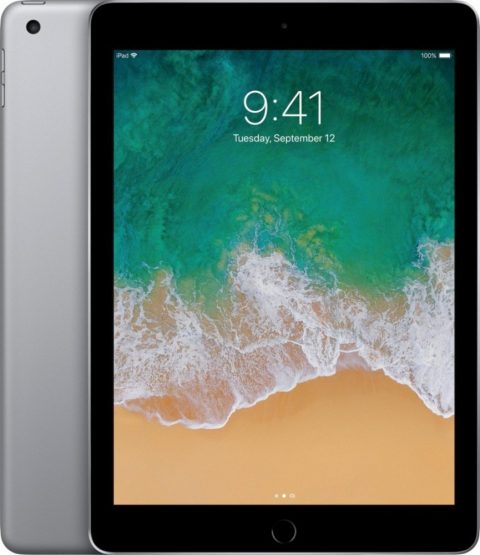 There hasn't been an iPad 9.7-inch model in 2018, but the 2017 variant is still a solid performer and offers easy-to-handle UI and portability out of the box. In terms of specs, this device features a large 9.7-inch Retina display and is powered by dual-core Apple A9 third-gen processor, coupled with 2 gigs of RAM. There are two cameras, a 1.2MP snapper on the front and an 8MP shooter on the rear. The iPad 9.7 (2017) runs iOS 10.3 on board, however, it can be upgraded to Apple's latest mobile OS version 11.4 as soon as it comes out of beta.
The 8827mAh battery packed inside this powerhouse makes sure you can view multimedia files without any hassle for about 10 hours on full charge. As with every Apple devices, this iPad comes with Siri built-in so that you can perform a deluge of actions without having to reach for the onscreen keyboard.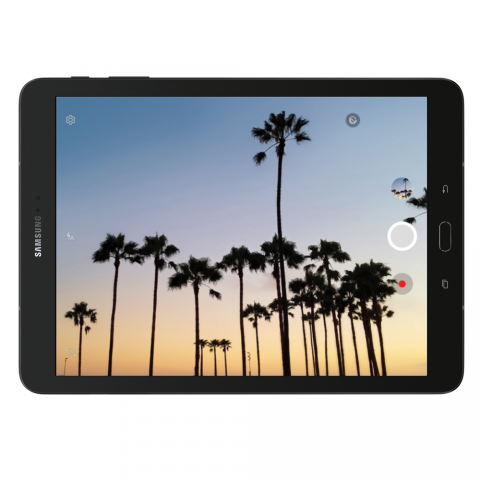 Yet another worthy addition to this list is the Samsung Galaxy Tab S3. The tablet features a 9.7-inch 1536×2048-pixels display and is powered by a quad-core Snapdragon 820 processor along with 4GB RAM and 32GB storage. At 6mm thickness, this device is slightly thinner than the aforementioned iPad. Another highlight of the device is the quad-stereo speaker setup tuned by AKG.
Other features include a free stylus, a 5MP front-facing camera, a 13MP rear camera, and a 6000mAh battery. It runs Android 7.0 (Nougat) out of the box, though the device is upgradable to Android 8.0 (Oreo).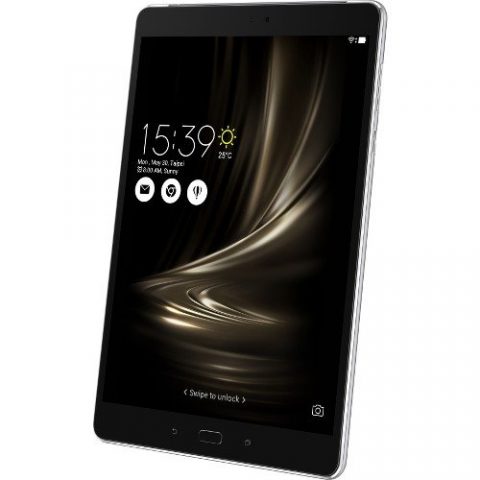 The ZenPad 3S 10 tablet from Asus looks somewhat like a love child of Galaxy Tab S3 and iPad 9.7. Regardless, it's a great tablet for seniors as it ticks all the right boxes when it comes to their needs. There is a large 9.7-inch 1536×2048-pixels display on the front, the processing is taken care of by a hexacore MediaTek MT8176 processor and 4GB RAM.
Rest of the specs include 32/64GB storage, 8MP rear camera, 5MP front-facing camera, and 5900mAh battery. In terms of software, the ZenPad 3S 10 runs Android 6.0 Marshmallow on board, however, it's upgradable to Android 7.0 Nougat.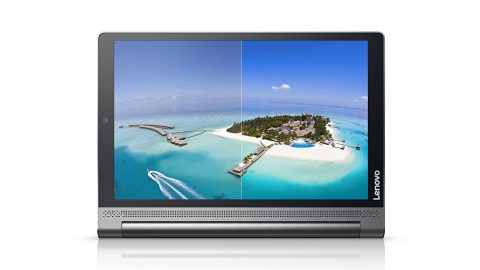 If you're a hardcore multimedia user who'd like to rewatch the old classics, then I reckon you go for the Lenovo Yoga Tab 3 Plus. The display is a highly impressive 10.1-inch QuadHD IPS LCD panel that supports multitouch of up to 10 fingers. Under the hood, it houses a Snapdragon 652 octa-core processor, 3GB of RAM, and 32GB of storage.
The front-facing camera is a 5MP sensor, while on the rear you'll find a 13MP shooter. Besides that, this beast packs quad-stereo speaker setup, massive 9300mAh battery, and runs Android 6.0.1 Marshmallow out of the box (upgradable to Android 7.1.1 Nougat).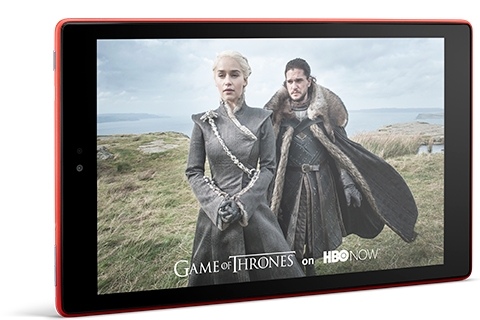 And finally, we have the Amazon Fire HD 10 tablet. This may not be a powerhouse like the other aforementioned tablets, but it comes with its own perks making it one of the best yet cheapest tablets made for parents and other elders. It has a large 10.1-inch 1920×1200-pixels display and is powered by a quad-core MediaTek MTK8173 processor along with 2 gigs of RAM.
The Fire HD 10 is available in two storage variants — 32GB and 64GB. In terms of optics, there's a VGA camera on the front and a 2MP sensor on the rear. It runs Fire OS 5.3.4 and is backed by a 3830mAh battery. The USP of this tablet, however, is the built-in Alexa assistant that lets you pause videos, play music, open apps, and display the weather through voice, saving you the trouble of moving the fingers over the device.
Conclusion: Best tablets for elderly people
Like I said, senior citizens won't need a $1000 tablet to meet their daily usage needs. All the tablets mentioned in this guide cost under $500 but is cent percent capable of performing day-to-day activities including surfing the web, emailing, reading ebooks, streaming high-quality videos, video calling, and more. If you're looking for an exceptionally user-friendly tablet, then we recommend going for the Apple iPad 9.7.
The Lenovo Yoga Tab S3 is the ultimate choice if you're a hardcore multimedia consumer. On the other hand, if you just want a tablet for reading purposes and don't want to spend too many quids on the same, then Amazon's Fire HD 10 might be the best option.