Round-up of what we can expect from Clash of Clans 2020 February update.
There is no denying the fact that Clash of Clans (CoC) is the best real-time strategy game on Android thus far, but there is always room for improvement in this highly competitive gaming niche. So, Supercell is working round the clock to bring new, exciting additions to the game so that the game stays relevant. A few February 2020 updates have come out and with several others in the pipeline, there is just so much for the players to look forward to.
However, it is worth noting that the 2020 February update isn't going to be as big as the Winter update last year. For the uninitiated, the Winter update came with a new town hall, Giga Inferno, new heroes, and many more. Meanwhile, the upcoming update will come out with new skins, new challenges, and a few other features. So without further ado, let's do a recap of Clash of Clans February 2020 additions.
Everything you need to know about the CoC 2020 February update
1. Primal King Skin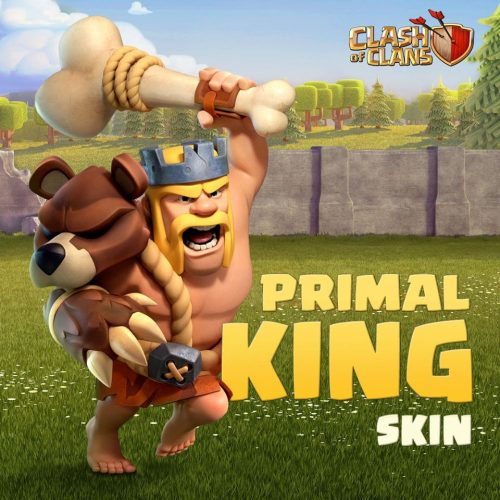 Supercell on February 1 took the curtains off the Primal King Skin, as part of the new February season challenges. In case you didn't know, this is the sixth and latest addition to Barbarian King skins. In terms of looks, the new skin would remind you of Fred's costume from The Flintstones. As you activate the look, the king turns into this monstrosity, holding a huge dinosaur bone and rocking a bear hide on one arm and shoulder. One will need to purchase the Gold Pass that is worth $4.99 and complete a certain number of tasks in order to unlock the Primal King Skin.
2. Clash of Clans World Championship 2020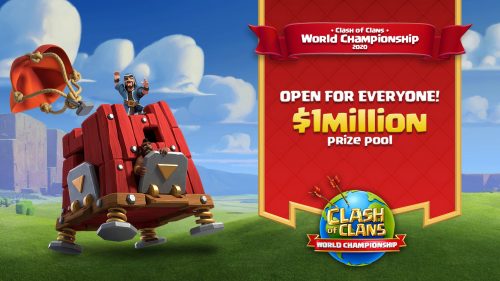 Supercell in partnership with ESL has announced CoC World Championship, in which the winning clan will be given away 1 million US dollars. The details of the championship are as follows (courtesy of Clash of Clans blog):
"To Qualify In-Game:
Compete in the Champions I League during the in-game Clan War Leagues seasons between February through July (will be played on the 1st-11th of each month).
Every month, the top Clans will be selected from the group winners of each Champions I league.
The top Champions I Clans will be selected based on their Total Stars (Attack Stars + Win Bonus Stars). In case of a tie, the tiebreaker will be determined by Destruction percentage (%).
Each month the top 4 eligible Clans from Champions I will be invited to battle in the 5v5 Offline Qualifier in Katowice, Poland.
Each of the qualifying Clans will be confirmed by Supercell at the conclusion of each season. The top 4 Clans will have a priority slot for that month's Offline Qualifier. If a Clan declines the spot or cannot attend the qualifier, the spot will be offered to the next highest ranking Clan.
The qualifying Clan's Leader will be contacted by Supercell via the in-game inbox. The Clan Leader has 24 hours to confirm their participation in that month's Offline Qualifier. If the Clan Leader fails to respond in time or if their Clan isn't available to attend the Offline Qualifier in Katowice, Poland, the spot will be offered to the next ranking Clan.
The Clan's Leader is responsible for designating which 5 members from their War League roster will represent their Clan in the Offline Qualifier.
ESL Play pre-qualifier:
First, register to compete on the ESL Clash of Clans Championship website: https://play.eslgaming.com/clashofclans/global
Each pre-qualifier will take place on the weekend following each month's in-game qualifier, between February and July.
The top 4 winning teams will advance to the monthly Katowice, Poland Offline Qualifier.

ESL Play Pre-Qualifier format:5v5 Town Hall 13 Friendly Wars
15-minute preparation, 1-hour War
Single elimination, Best of One (winners advance after one played match in each round)
New Changes for the 2020 Qualifiers:
To allow more time for visa applications and the acquisition of necessary documents, we have increased the time between the Clan War Leagues/ESL Play Pre-Qualifier and the Katowice Qualifier tournament.
To understand which month you are competing for, please view the schedule below:

February 2020 Clan War Leagues/ESL Play: Katowice Tournament date March 25-28th, 2020
March 2020 Clan War Leagues/ESL Play: Katowice Tournament date April 22-26th, 2020
April 2020 Clan War Leagues/ESL Play: Katowice Tournament date May 27-31th, 2020
May 2020 Clan War Leagues/ESL Play: Katowice Tournament date June 24-28th, 2020
June 2020 Clan War Leagues/ESL Play: Katowice Tournament date July 22-26th, 2020
July 2020 Clan War Leagues/ESL Play: Katowice Tournament date August 26-30th, 2020."
3. New social network?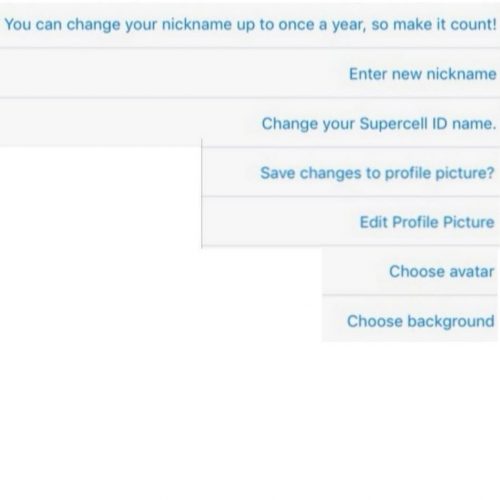 A new leak reveals that Supercell might have plans to convert Supercell-ID into a social network like Facebook, where one will be able to add friends, upload profile pictures, and more. Instagram user Kuelmo has exclusively obtained several leaked images that reveal this new direction of Supercell-ID.
A new social network will make connecting with other players easy, and many suspect that this incoming addition could be the reason behind ditching the CoC Global Chat.