THIS electric bike from Delfast boasts a longer range than the Tesla Model 3. It offers 236 miles range on a single charge. The startup is currently raising funds from a Kickstarter campaign, and has already raised over $115,000 against the pledged $50,000 goal.
The world is finally waking up to the numerous hazards of conventional fuels on the environment, and the auto industry is responding by rolling out a string of alternatives running on cleaner, greener energy. Joining the league is Ukraine-based company Delfast that unveiled its new electric bike, capable of scaling a top range of 236 miles, at the recently held Interbike International Expo in Las Vegas.
This speed range is quite a breakthrough in the realm of electric bikes, as most existing models have a range less than 50 miles. To put this in perspective, the base trim Model 3 from Tesla sports a range of 220 miles. By that measure, an ebike capable of covering 236 miles on a single charge is ground-breaking, revolutionary, to say the least. Or as Delfast CEO Daniel Tonkopiy puts it, it is also necessary. According to him, ebikes with a 40-50 mile range are not very useful and something akin to a toy.
Delfast's current lineup of electric bikes includes three models, of which the 'Prime' model with a 236 mile range was unveiled at the LA event. Apart from a cutting-edge range, the Prime model also features front and rear turn signals, high-intensity headlights, GPS tracking, remote start, 2 USB chargers. It runs on a 3,000-cycle battery manufactured in the US and also has a corresponding mobile app. The other two ebikes being produced by the company are Top and Line, with a maximum range of 174 and 112 miles, respectively.
A self-proclaimed fan of electric transportation, Tonkopiy calls it the 'future of transportation'. To make this future a tangible reality, the company even started a Kickstarter campaign, with a view to raise $50,000 for production. They surpassed that goal and went on to raise nearly $90,000 over a month before the campaign expired.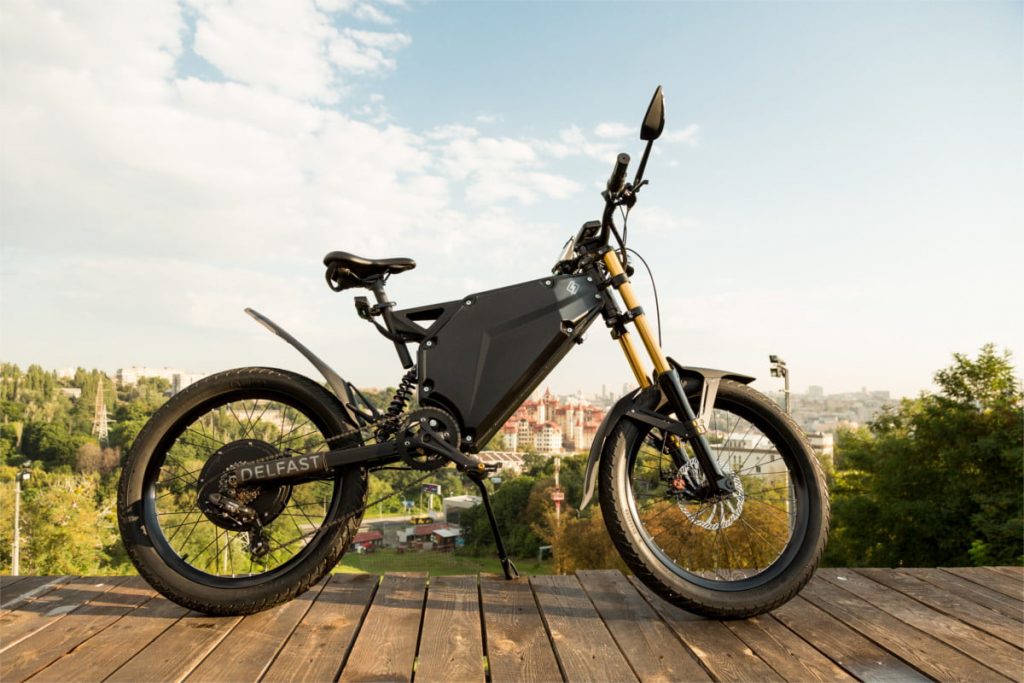 Explaining its model on the Kickstarter page, Delfast maintained, "Our electric bikes are not an abstract dream or concept. It's the real-deal, hardcore electric bike project that's available for use regardless of gender and age … It's not necessary to be in excellent physical shape to travel long distances on an electric bicycle – along with Delfast bikes it's possible to easily and comfortably cover 236 miles on a single charge."
Taking the journey of its electric bikes to its logical conclusion, the company is planning to open a sales office in California. Delfast started operations as a delivery service company nearly three years ago, running its operations on Chinese-made electric bike that came with a limited range of 20 miles. They started experimenting to increase this range, which ultimately led to the company venturing into the auto segment with its own line-up of electric bikes.
Source: Digital Trends