They even copied the worst feature of the iPhone X: The Notch LOL.
Chinese smartphone makers drawing inspiration from renowned smartphone brands is nothing new. In fact, we've already seen a bunch of iPhone X rip-offs making it to the markets following the launch of the device. But, in case all you've wanted in your next smartphones was that "notch" from iPhone X coupled with the gorgeous (leaked) Galaxy S9 design, then we may have a phone for you: The Doogee V.
I mean, you gotta take a look at the leaked picture of the upcoming Doogee V below and let me know if you're on the same page: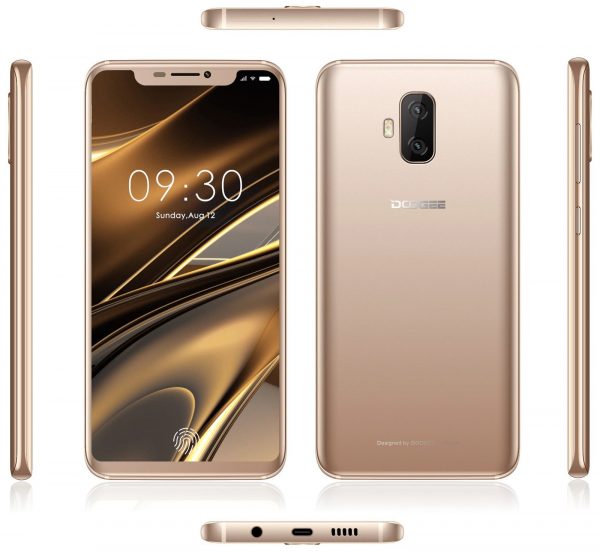 However, it's interesting to note that this device might come with an under-display fingerprint sensor — a feature that neither Samsung nor Apple could pull off so far.
The Doogee V will also have a dual camera setup on the rear which echoes a similar setup we've seen on the Galaxy S9 leaks. As for the notch upfront, let's hope it will be similar to the iPhone X featuring 3D camera modules to facilitate advanced face recognition feature.
We don't know much about the hardware specs of this device thus far, besides that it'll feature a large 6.2-inch screen upfront.
Source: Evan Blass (Twitter)