Facebook's Messenger app will now let you share PayPal invoices.
Facebook has announced rolling out a new feature for its instant messaging platform, the Facebook Messenger, which would allow users to share their PayPal invoices. The social media giant's decision to allow in-depth integration of the PayPal platform with its Messenger app was first reported by CNBC.
The rolling out of a provision to share PayPal invoice through Facebook Messenger is an extension of a partnership between the social media behemoth and the online payments platform. Last month, the two companies agreed to pave way for allowing users to link their Messenger profiles with their PayPal accounts to further simplify the process of sending and receiving money across the globe. The agreement is also likely to streamline the process of peer-to-peer payments, especially for selling and buying products on the Facebook marketplace. The buyer protection available for users on the PayPal site has also been extended to transactions made via Messenger.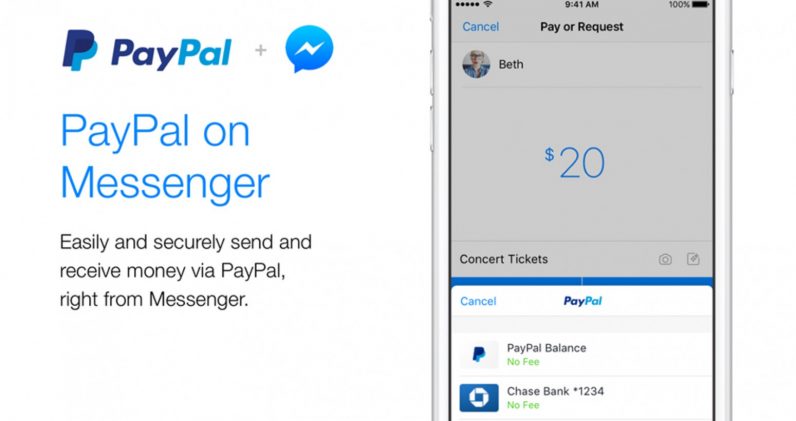 The newly rolled out feature allows sellers to create invoices within the Messenger app and then share them with buyers. Users can request money from buyers without having to exit your Messenger chat window by simply accessing the Extensions tab in the Facebook Messenger, and then selecting PayPal to create the invoice. Buyers can, in turn, complete transactions by clicking on the Pay with PayPal button. The transactions are then completed through the One Pay system available on the platform. Of course, the new feature is a simple plugin that re-routes existing PayPal functionalities through Facebook's Messenger app, but bringing payment options to ongoing conversations instead of sending buyers off to external sites definitely promote ease of doing business.
The feature has been currently rolled out in the United States alone, where PayPal claims to have over 2.5 million accounts linked to the social media platform. The invoicing and consequent payment partnership between the two companies put the Messenger in the league of social payment platforms such as Square Cash, Pay Cash, Snap, as well as PayPal's own Venmo app. The news, which is definitely going be a welcome development for businesses, sent Facebook Inc's share on a bullish ride, recording a $0.22 (or +0.12%) increase in a single day.