What will smartphones be like in the future? Here's everything you need to know!
MOBILE PHONES have come a long way since their inception. Back in the late 90s, when most of us bought our first mobile handsets, smartphones that could be operated without keys, unlocked with our faces, and operated with a virtual voice assistant were inconceivable. With technology developing faster than ever, our devices are getting thinner, faster and smarter. Going by the precedent set by some of the flagship devices launched in recent times, it wouldn't be wrong to assume that something of futurism is going change the face of smartphones as we know them today. Here's our speculation about some key features that'll be a part of future of smartphones, sooner than later:
Augmented Reality and Virtual Reality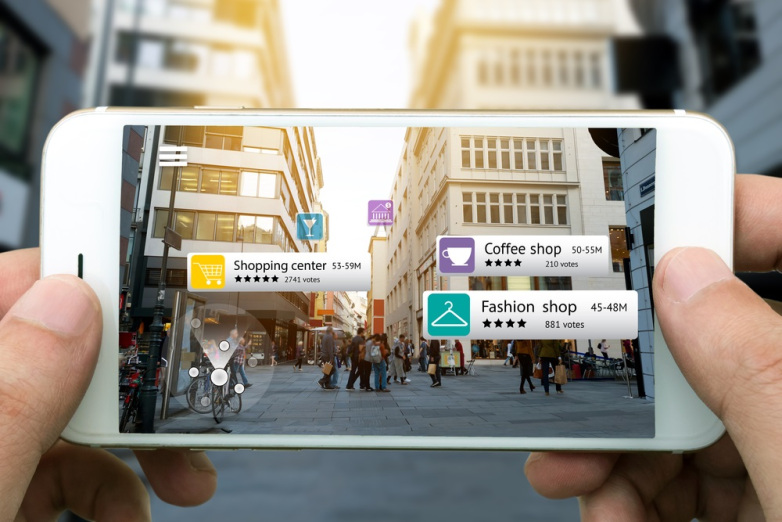 Augmented Reality refers to the concept of using technology to enhance the user experience of consuming content through computer-generated sensory inputs such as graphics, video, sound, and GPS data. Virtual Reality, on the other hand, uses external devices such as VR headsets to create the illusion of a user being physically present in an imaginary or virtual environment. So far, these two technologies are heavily used in the world of gaming, while their application in different fields such as aviation, automobiles, medicine and so on is widely being researched and tested. Being portable handheld devices, smartphones serve as a perfect platform for incorporation of both AR and VR. These techs can revolutionize the way we search for relevant and latest information on our smartphones. With an AR or VR enabled phone, you can simply use your camera, go live with it, and get information overlay of relevant data pertaining to your surroundings, making the need to type or speak in search queries absolutely obsolete. There are quite a few AR-based apps out there already, and most of these rely on GPS navigation to work. The only limiting factor for AR and VR incorporation in smartphones so far is the recognition accuracy for 'live' views. Given the immense potential of these two features, these will be developed further in all likelihood and become an integral part of smartphones say three to five years in the future.
Fully Bezel-less Display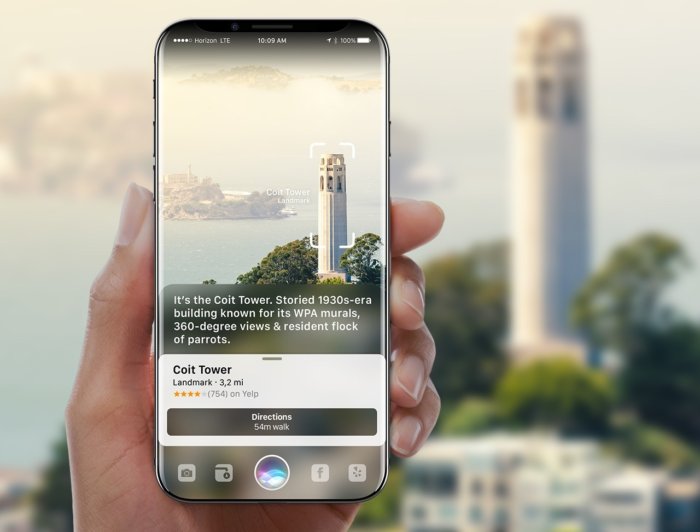 The bezel-less displays have been the biggest tech trend of 2017, especially with Apple incorporating it in its landmark device, the iPhone X. This was followed by OnePlus dropping bezel with its 5T model. Other market players, including its arch-rival Samsung and Xiaomi, are expected to bring fully bezel-less displays (with close to 100% screen-to-body ratio) to their devices later this year or early next year. However, bezel-less display as we know it today, Galaxy S9's for instance, has a lot of room for improvement, and tech giants are going to work toward bridging those gaps to make the flexible and dual screens as a tangible reality in the near future.
Flexible Screen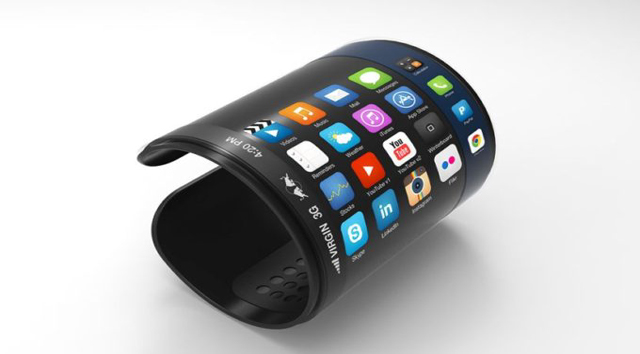 We got a sense of what gadgets with flexible screens would like when Lenovo unveiled the prototype of its tablet with a foldable screen in July last year. The concept is likely to be incorporated in smartphones too, in order to provide users more screen space to watch movies and play games without altering the basic premise of a smartphone, being a pocketable device. The Organic Light-Emitting Diode (OLED) technology will play a key role in bringing such devices to life. The use of OLED will make screens as thin as paper, allowing them to be folded and unfolded with ease. This could also eventually pave the way for smartphones transforming into wearable devices. As per reports, Nokia has already initiated R&D on a concept device that can double as a 'wearable smartwatch' and a typical mobile handset, as per the users' requirement.
In-display Fingerprint Sensor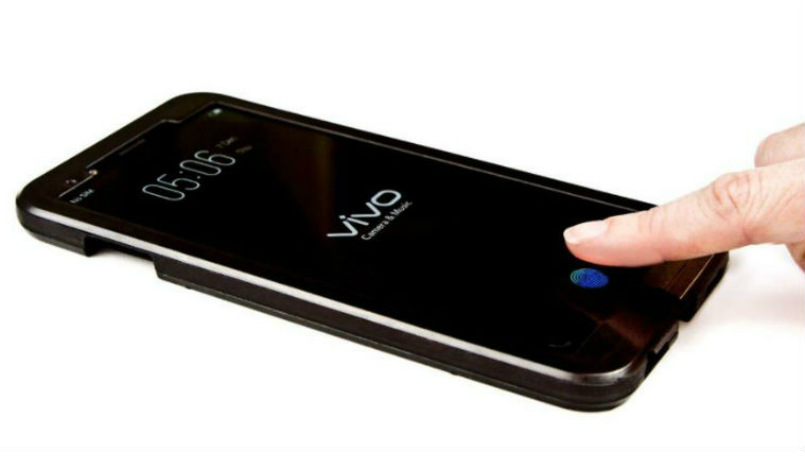 Fingerprint sensors continue to find favor as the most preferred means of authentication on a smartphone. Most manufacturers working toward incorporating infinite bezel-less displays on their devices has necessitated the relocation of the fingerprint sensor. The most obvious location for the fingerprint scanner – other than the already tried and tested positioning at the rear – is under the display screen. At the recently concluded CES, a number of market players displayed smartphone with an in-display fingerprint sensor, ready for mass production. This included Chinese smartphone manufacturer Vivo. The in-display fingerprint sensor is an imminent upgrade on smartphones as they exist today, and is likely to be one of the most sought-after tech trends of 2018.
26/04/2018: Per a new report coming out of renowned marketing firm IHS (and via CNet), the number of smartphones that will come with an under-display fingerprint sensor could reach as high as 100 million. It's worth noting that, as of now, there are only two handsets, featuring this futuristic technology, available for purchase to the consumers. Yes, we're talking about the Vivo X20 Plus UD and the Porsche Design Huawei Mate RS. As amazing as it sounds, but unfortunately the former is an exclusive to the Chinese markets and the latter is just too expensive for the most of us.
29/05/2018: The Chinese firm Vivo has launched yet another device with an under-screen fingerprint reader, but this time around for Indian markets. Dubbed the X21 UD, the design, and specs of this handset are reminiscent of the Vivo X21 that launched in China last month. Speaking off, the hardware specs include octa-core Snapdragon 660 processor, 6GB RAM, 128GB storage, dual 12MP+5MP camera setup on the rear, and a front-facing 12MP snapper. It runs Android 8.1 Oreo operating system and is backed by a 3200mAh battery.
In-Built Projector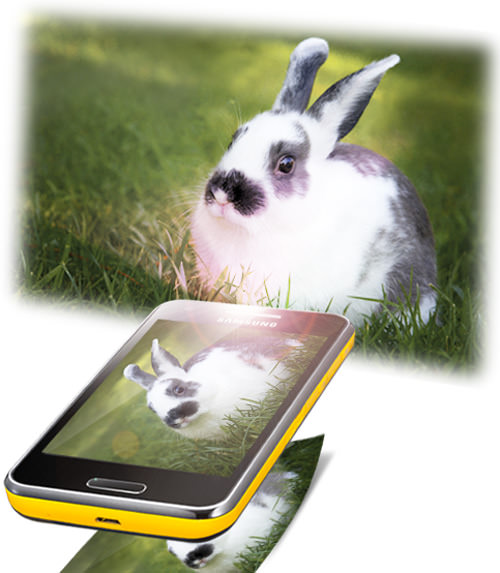 Taking the cutting-edge flexibility of smartphone screens several notches higher, devices in the future may be fitted with inbuilt projectors, allowing users to view content on larger frames by projecting it on any flat surface directly from their phones. We saw a glimpse of how this technology may play out to be back in 2010 when Samsung released the Galaxy Beam that sports a built-in Digital Light Projection (DLP) WVGA projector. This feature can transform smartphones to double as interactive gaming consoles, eliminating the need for a TV screen. Such projection-ready smartphones could use voice control and a smart camera to enable users to interact with objects using voice commands and body movements. For now, this technology is held back by two overriding factors – strain on smartphone battery life and the luminescence produced by the small projectors that can be fitted inside a phone. However, these issues can be ironed out with technological advancements, making projection-ready smartphones a very real possibility in the future.
Seamless Voice Control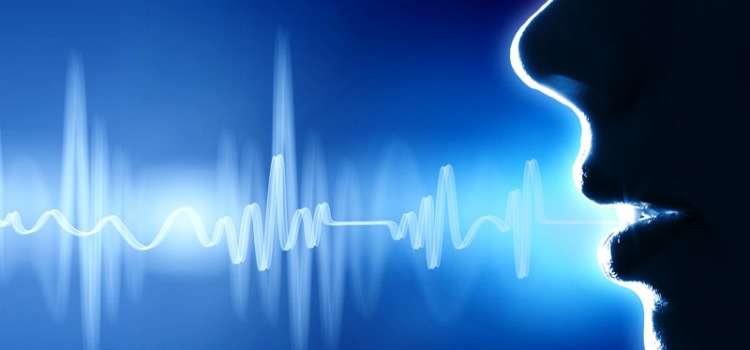 Voice control has already been at the center of smartphone usage ever since Apple's Siri made its debut with the iPhone 4s in 2010. Even though some smartphones were equipped with voice control even before Apple launched its own virtual voice assistant, the technology was still in its nascent stages and offered a somewhat crude user experience. Even today, the Research and Development wings of leading smartphone manufacturers are working toward optimizing this feature for a seamless user experience. A breakthrough has already been made in this direction with Siri processing voice commands by interpreting syntax and diction – just the way humans interpret speech – instead of relying on sound waves. Further development of such Natural Language User Interfaces could go a long way in making seamless voice control a viable goal. This new and improved voice recognition app, combined with gesture control, could take the interactive handling of smartphones to a whole new level.