Here is everything you need to know about the forthcoming Apple iPhones – iPhone 7S, 7S Plus.
We already know the fact that Apple is apparently releasing three brand new iPhones this year. Of the three, the much-anticipated iPhone 8 has had already been through hundreds of leaks, revealing all there is to know about the device. But, the other two – iPhone 7S and iPhone 7S Plus have rather seen sort of negligence from both the leakers and tech enthusiasts alike. So, we decided to do a recap of the specs and features the two forthcoming iPhones would likely pack inside.
If rumors are something to go by, we should see Apple launching their new handsets sometime in September this year. Even with the same old boring design, the iPhone 7 has had managed to outsell other big names in the smartphone market. In fact, the company has reportedly sold over 78.3 million iPhones within just 3-4 months after launch. And this year and the year to come, we expect the new iPhones to sell as much as the older ones, if not better! And, the latter is most likely to happen; thanks to the complete ground-up redesign Apple is set to debut on the iPhone 8.
However, a release date post-September may not turn out to be a wise choice for the Cupertino company. The new iPhones will have to face stiff competition from its rivals including the most-talked phone of the year Galaxy Note 8 and Android fans' favorite Google Pixel's next-generation handset, Pixel 2.
Overall, this year sounds pretty awesome for the tech enthusiasts like myself and you guys as we are about to witness releases of some of the best smartphones from a bunch of popular smartphone makers. Apart from the iPhones, Pixels, and Galaxies, LG and Sony too are launching their premium handsets this year.
While the iPhone 8 will wear a brand new design to impress the Apple lovers, the other two unpopular ones iPhone 7S and iPhone 7S Plus will repeat the same good old, tried and tested, typical iPhone body. However, it won't be the exact same as before as rumors and leaks have told us that all the three iPhones will certainly have a glass back to support the new wireless charging feature. And, I couldn't be more excited!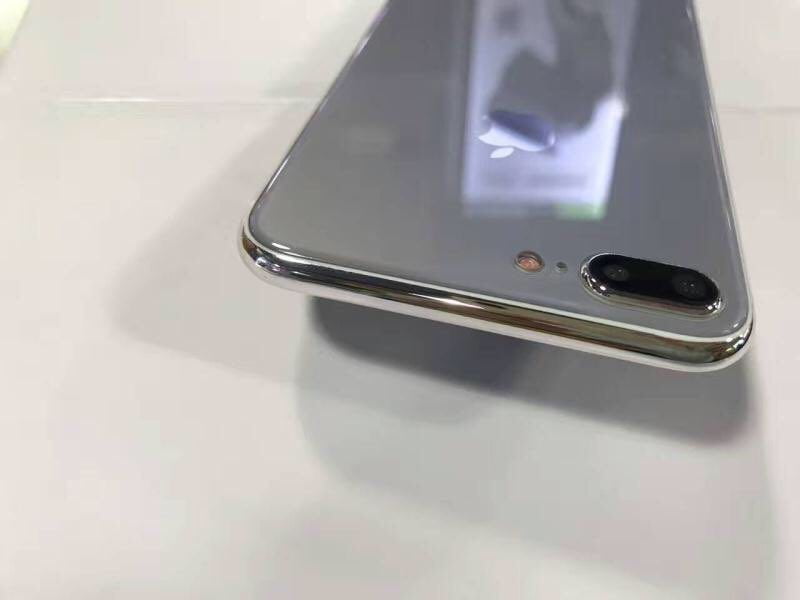 Sure, wireless charging may not sound exciting for the Android fans now, as they have been enjoying the feature for years now – two years to be precise. But, it's definitely better late than never! With the launch of iPhone 8, iPhone 7S and iPhone 7S Plus, Apple fans will finally get to have hands-on the feature that's been around for a while in the smartphone market.
Besides that, the latest rumors have it that the new iPhones will boast an IP68 rating similar to Galaxy S8. Now to compare, the predecessor iPhone 7 came with an IP67 rating which was quite disappointing to see with the majority of its rivals featuring an IP68 rating. The IP68 rating on the new iPhones means that they would be water-resistant up to a depth of 1.5m for up to 30 minutes. The certification would also guarantee protection against dirt, dust and the likes without you having to slap an add-on casing on your device. That's definitely a nice feature to have if you ask me!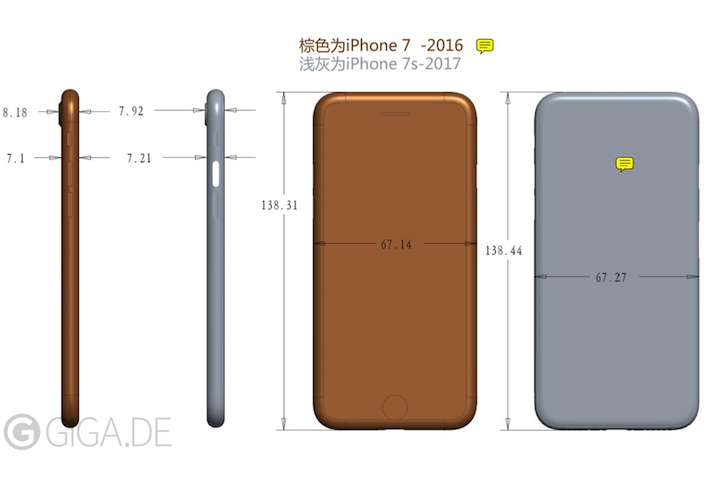 Unlike the previous generation, iPhone 7, the new iPhone 7S and 7S Plus will reportedly feature a smaller camera bump. As a result of which, the latest iPhones should come with a SLIGHTLY higher thickness as compared to the iPhone 7.
To give you a perspective of what I am talking here, the iPhone 7S will feature a dimension ratio of 138.44 x 67.27 x 7.21mm while on the other hand, the current flagship phone iPhone 7 measures 138.31 x 67.41 x 7.1mm. So, that means, the forthcoming iPhone 7S and iPhone 7S Plus should be slightly bigger in all dimensions.
Update 22/Aug: A series of 3D CAD drawings (courtesy of TechnoBuffalo) depicting the looks of iPhone 7S and iPhone 7S Plus have leaked online. These new drawings stay in line with the previous rumors and leak suggesting the new phones will indeed retain the same old iPhone design without any notable changes. That means, unfortunately, we won't likely see the new 2017 smartphone design gimmicks including edge-to-edge displays and all-screen front design on the iPhone 7S devices.
iPhone 7S and iPhone 7S Plus: Specs and Features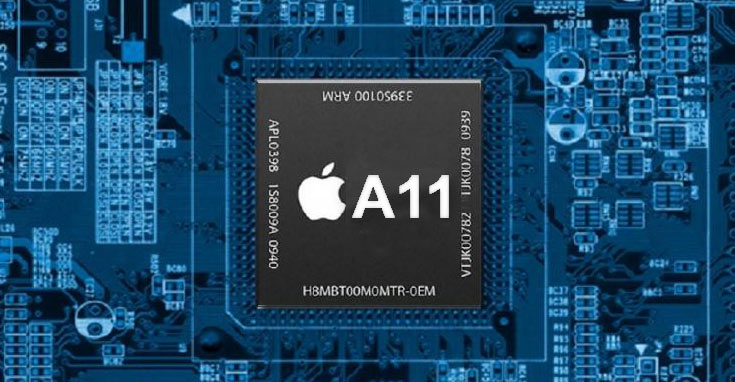 Moving onto the hardware side of things, we expect the new iPhone 7S and iPhone 7S Plus to stay on par with other big flagships in the market. Yes, we are indeed talking about the Galaxy S8 and Google's Pixel. Since it's a regular practice for Apple to upgrade the processor used in their next generation phones, we might likely see their all-new A11 chipset feature in the forthcoming series of iPhones.
In case you didn't know, Apple's exclusive chipset partner Taiwanese Semiconductor Manufacturing Company (TMSC) had already started the production of A11 chipsets that will take over the performance side of new iPhones. Also, the new chipset is based on the 10nm technology similar to what we've seen on the Samsung and Qualcomm-manufactured chips.
Apple recently used their improved version of A10 chipset – A10X – in recently unveiled 10.5-inch and 12.9-inch iPad Pros. The chipset was also based on the same 10nm process and has turned out to be more powerful than what is known to be the beast in performance – Galaxy S8.
"As soon as the new iPad Pros were launched a few weeks ago", as BGR notes, we learned they are capable of delivering monster performance both when it comes to single-core and multicore Geekbench 4 scores, which topped 3900 and 9300, respectively, going almost into MacBook Pro territory."
And now with the launch of the new A11 chipset, we can only expect how awesome the multimedia content would look like on the new iPhone 8, iPhone 7S and iPhone 7S Plus.
And the other (RUMORED) major change we would likely notice on the forthcoming iPhones is the presence of OLED displays in place of the LCD panels. The migration to battery-efficient OLED panel by Apple is indeed enticing, although we are not pretty sure they would feature on the iPhone 7 and iPhone 7S Plus, as these could likely be an incremental upgrade over the previous generation iPhones.
However, AndroidMarvel can confirm that the iPhone 8 will certainly feature an OLED display as the company has already invested around $3 Billion in LG for the production of OLED panels for them. Apart from that, the iPhone 8, iPhone 7S and iPhone 7S Plus will all have at least 3GB of RAM inside to ensure the best performance out of these devices. Now if you're wondering that amount of RAM is considerably low when compared to the Android flagships, you might probably be dead wrong here! Apple's operating system iOS doesn't require as much RAM size as Android OS, and Apple has clearly proved this theory ever since its inception. Even with only 2GB RAM opposed to 4GB+ on its rivals, Apple's iPhone 7 still managed to beat Android-powered flagship devices including LG G6 and Xperia XZ Performance in several real-life performance tests.
Also, the camera on the upcoming new iPhones will be far superior to the previously released iPhones, and most of the Android flagships for that matter. As per a report that surfaced on TheKoreanEconomicDaily, Apple has allegedly partnered with LG to make the new dual camera setup on the 7S Plus take 3D photographs. Speaking of which, the partnership could likely be true considering the fact that LG was the mastermind behind the iPhone 7 Plus' dual camera setup.
iPhone 7S and iPhone 7S Plus: Release Date and Pricing
The Cupertino company has sent out media invitations for an event on September 12 at its newly built headquarters in Cupertino, California. While the firm remains discreet about the launches at the event, it's pretty clear for now that we will see the debut of three new iPhones — iPhone 7s, iPhone 7s Plus, and iPhone 8 / X – a new version of the Apple Watch and a new 4K Apple TV. Pricing on the next big iPhones is tipped to be as follows:
iPhone 8 – $1000+
iPhone 7S – $649
iPhone 7S Plus – $749
So, what do you think about these new upcoming iPhones? Are you planning to purchase one when it finally releases on September? Let us know your thoughts below in the comments.
While we're still waiting to have a glimpse of what Apple has in store for us this year, it seems some popular influential people have already got their hands-on the forthcoming iPhones. Check out the video below where Danny Winget compares the yet-to-launch iPhone 7S and 7S Plus prototypes with the iPhone 8 prototype.
---
The Rumor Talk is a recurring column by Android Marvel's Editor-in-Chief, Abhin Mahipal. It is essentially a round up of all rumors and leaks surrounding an upcoming device, coupled with his own opinions on the same.