Check out this gorgeous-looking Galaxy S9 concept designed by DBS designing.
Smartphones seem to be turning into a fast-moving commodity at an incredible pace. It was only a few months ago that Samsung released its Galaxy S8 handset, and concepts and rumors regarding the upcoming Galaxy S9 have already started doing the rounds. With the new edition of the Samsung Galaxy smartphone coming early next year, the hype is building up slowing but surely. There are ample rumors and leaks fueling our imagination right now, and from the looks of it, the Galaxy S9 looks like a cutting edge phone that can put the much-hyped iPhone X to shame.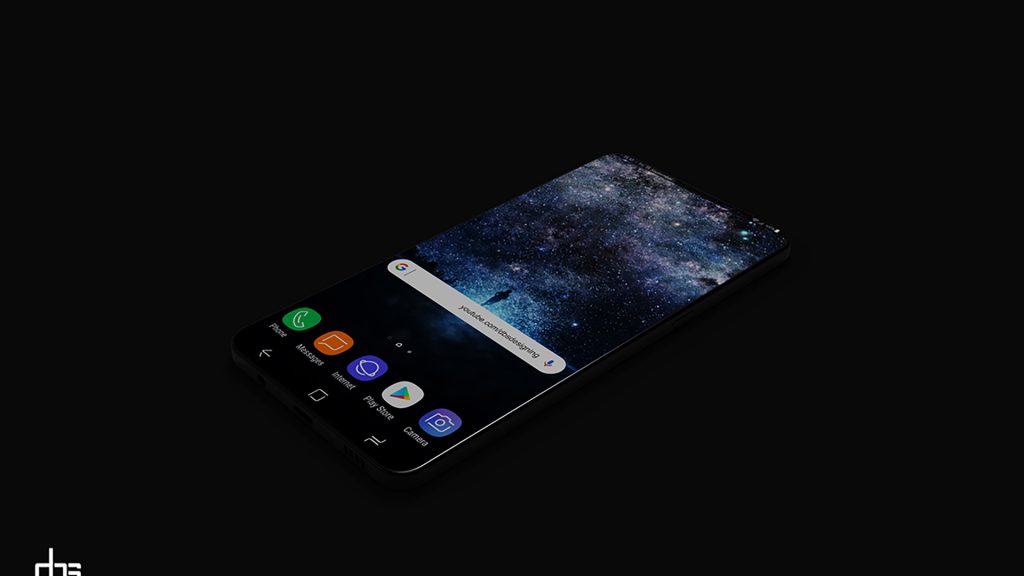 At least, that's what a jaw-dropping series of concept renders compiled by the DBS Designing Team and graphic designer Muhsin M. Belaal Auckburaully seem to suggest. The bezel-less display on the iPhone X may have left the fans gushing and drooling but Samsung pre-empted its competitors move by introducing the 'Infinity Display' – essentially the same as a bezel-less display but with a different name – for its Galaxy S8 and Galaxy Note 8 phones. It is now going a step further with the Galaxy S9, by introducing a new concept design where most part of the phone's front will be dedicated to the display.
To achieve this, a tiny notch has been added to the top end of the phone's front. This tiny strip above the display will be used to house key components such as a camera, sensors, and a speaker grille. Interestingly, the notch bears a striking resemblance to the one seen in iPhone X, except this one is smaller in size. And it works well to give the new smartphone a sharp, clean and futuristic design. Even though such leaks and rumors are accompanied by a 'take with a grain of salt' disclaimer, the accuracy of these speculations in the past leaves little room for casting aspersions.
As the leaks seem to suggest, Samsung may finally be ditching its curved display with a flat one. It definitely looks like a good idea to us.
Via: BGR