A little over a decade ago, the concept of watching videos on our mobile phones was still a novelty. The prospect of being able to watch full-length television shows and movies in high definition quality was a pipe dream.
Yet, when Netflix launched its smartphone app in 2010 all of this changed. Since then, a whole host of different video streaming services have sprung up, giving us access to more content than we could conceivably watch in our lifetimes.
Most of these services are available on Android devices through a mobile app or via a mobile browser. Here are some of the best.
Amazon Prime Video
Starting out as LoveFilm, Amazon Prime Video has grown to become one of the biggest video streaming platforms on the market. It's packed with licensed content like Parks & Recreation, Chuck and Bones, as well as its own original TV shows and films, including The Man in the High Castle, Mr. Robot, and Red Oaks.
Amazon has also ventured into sports broadcasting, acquiring the rights to several major tennis Grand Slams and the English Premier League. It's also created behind the scenes documentaries for major sports like Formula One, the NFL and cricket.
It's available on most Android devices, making it great for streaming on the go.
PokerStars TV
If poker is your thing, then you'll likely enjoy watching others playing so you can study their strategies to develop your own approach to the game. There is plenty of poker content on sites like YouTube and Twitch, but this is mixed in with everything else they have.
PokerStars TV is different. It is dedicated to poker-related content, including full-length TV shows, interviews with leading players, classic clips from past events, and coverage of the biggest live poker events.
YouTube
While originally built as a video-sharing website for people to upload homemade clips of their holidays and pets, YouTube has matured into a fully-fledged video streaming service.
Today, you can find full-length documentaries and shorter content that has been professionally created. The service is also packed with live streams from popular video gamers and other famous content creators.
YouTube also creates its own original content, just like Amazon, and offers music streaming like Spotify for a small monthly fee.
BritBox
BritBox is a video streaming service designed for fans of British movies and TV shows. It's a joint venture between the BBC and ITV, two of the UK's biggest broadcasters. The most famous and popular shows from these two companies are available to watch right from your Android device, including Doctor Who, Downton Abbey, and Broadchurch.
You can also find content from other British broadcasters, including Channel 4 and Channel 5.
It costs less than a Netflix or Amazon Prime Video subscription but is still packed with plenty of great content that you won't find anywhere else.
CuriosityStream
If you love watching documentaries and other educational content, then CuriosityStream is a great streaming service to use on your Android device.
Created by the founders of the Discovery Channel, CuriosityStream packs in fascinating shows by famous names like David Attenborough and Steven Hawking.
The exact library you have access to will depend on which country you are in, but it includes plenty of original content commissioned by the service and a lot of licensed content from quality creators like the BBC and Discovery Channel.
Twitch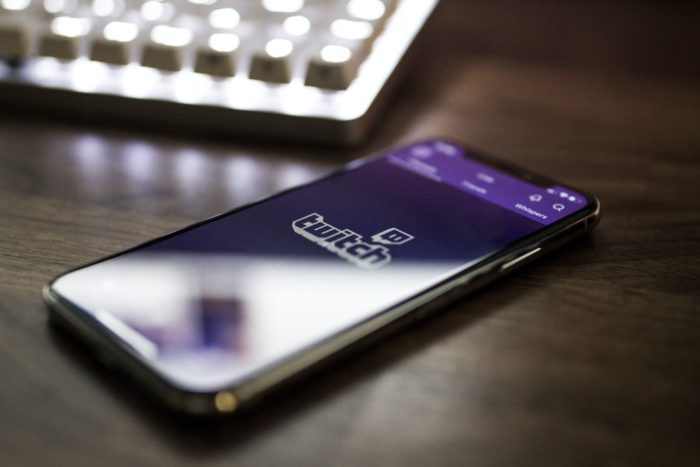 If you love gaming and esports, then Twitch is a great streaming service to have installed on your phone. Whatever games you enjoy watching, whether it's Minecraft, Call of Duty, League of Legends, chess, or poker, you'll find hundreds of channels with great gameplay to watch.
It's great for learning new strategies and techniques, as well as just admiring the skills of professionals.
There's also non-gaming content, such as sports like wrestling, Big Ten football, and softball; cooking; DIY; and crafts.
No matter what you enjoy watching, these streaming services will have countless hours of content that you can enjoy, right from your Android smartphone or tablet.