Vortx 4D Simulator wants you to immerse yourself in the video games you play, literally.
What if you could actually feel bullets whizzing by as you played Battlefield on your screen? Or find yourself amid swirls of inferno being let out by the fiery dragon in the Game of Thrones? Vortx, the world's first 4D simulator created by a startup named Whirlwind FX, is here to turn what's every fantasy lover's dream into reality.
This 4D environmental simulator uses a patented software engine that relies on adaptive algorithms to analyze on-screen scenes and recreate those effects in the real world. This means you can actually sense on-screen effects such as fire, wind, and ice as well as loud explosions, a cloud of smoke, gunshots and more manifest around you.
What's truly cutting-edge about the Vortx 4D Simulator is that unlike other immersive devices we have seen so far this does not need any additional accessories such as headphones or glasses to transfer on-screen effect into the real realm. Neither does you need any special supporting equipment to integrate this environmental simulator with your preferred video or gaming platform. With Vortx, you just plug, play and get lost in the immersive reality.
The Immersive Experience
Vortx is a truly a revolutionary device that is poised to change the passive engagement and observation that has been the order of the day when it comes to gaming and video viewing. It is going to change users' perspective on consuming visual content. One of the key highlights of this device is that it does not need any special configuration or coding to operate. Driven by the Environmental Experience (EX) algorithm patented by its manufacturers, the Vortx 4D Simulator is designed to automatically recognize on-screen elements and replicate them in a real-life scenario.
Customized Viewing Experience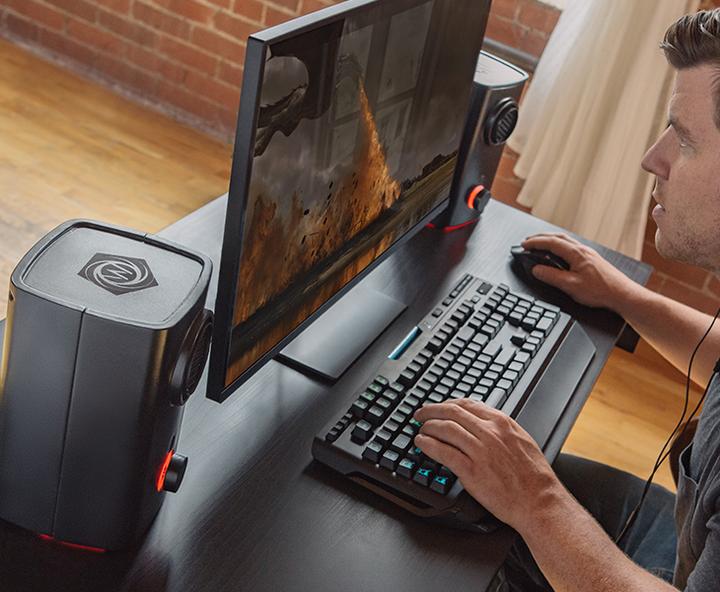 The makers of this 4D simulator seem to be extremely aware of the fact that immersive experience is perceived differently by different viewers. And to make sure that their device caters to viewers of every taste, the Vortx 4D has been designed to offer a customized viewing experience. You can adjust the intensity of effects by simply turning the big dial on the device. You can also sync the LED lighting with your mouse and keyboard as well as adjust the airflow nozzle to make sure the immersive reality follows you wherever you are positioned.
The device has been built by gamers, for gamers but can also be used for an enhanced video viewing experience. It is compatible with all leading digital streaming platforms – Netflix, YouTube, HBO Go, and Hulu – besides being configured to work in tandem with popular Virtual Reality devices such as the HTC Vive and Oculus Rift.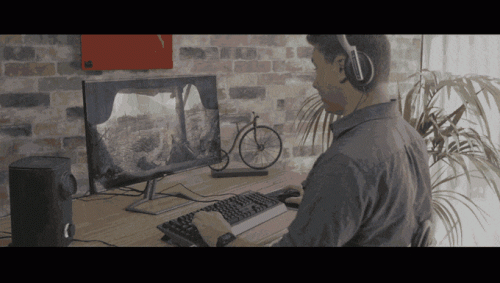 Whirlwind FX has launched the Vortx 4D simulator on Kickstarter, where a contribution of $99 will fetch you the product along with an exclusive entry to their beta tester group. You can learn more about the product, its features, and pricing by clicking the source link below.