And it looks… interesting.
If you're anything like Donald… — well, never mind. If the latest Samsung Galaxy S8 with a 5.8-inch screen doesn't fit in your hands, then we may have a good news for you. There is a new Kickstarter campaign in town to fund the world's smallest phone dubbed Zanco tiny t1. Well, of course, you won't get the perks of a real smartphone in this fun-sized phone. But, what you actually get is a 3-day battery life like the good ol' Nokia feature phones back in the early 2000s.
And, of course, it's a 2G phone that can be activated using a Nano SIM. The manufacturer of the tiny t1 — Zanco — thinks you should definitely buy their new mini handset because of the following reasons:
It's the 'must have' gadget of 2018 – If you're a gadget geek, you have got to have this!

It's an ideal backup or emergency phone! – It's so small you can keep in your bag, pocket or glove compartment as a secondary phone.

It's so damn cute!

The perfect novelty gift – What do you buy someone who's got everything?

Use it when you need to travel light – The tiny t1 is perfect for joggers, runners, walkers, cyclists and those who take part in extreme sports because it's so compact it can go in any size pocket.

It's great as a backup on a night out and any occasion where you don't want to carry a bulky phone but still want the reassurance of staying connected.

It's a great conversation starter, as soon as you take the tiny t1 out, you'll be the talk of the pub, office or classroom.

Overseas travel – The Zanco tiny t1 is so small it can go wherever you go.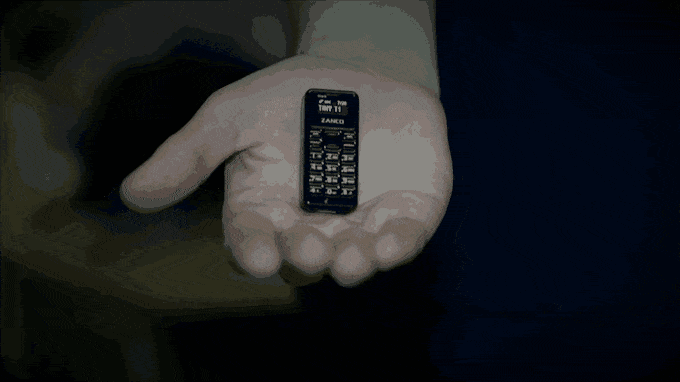 As far as the specs are concerned, the Zanco Tiny T1 features a 12.5mm OLED screen, 32MB RAM, 32MB storage, and can store 50 SMS messages, last 50 in/out call logs and more. The campaign is still live on Kickstarter, although their pledged goal of $33,403 was surpassed by $4000 a long time ago. You can check out their Kickstarter page to learn more and drop a pledge — for £30 you can get the device when it ships in May 2018.
"No, you don't really need one."
Their promo video is here, in case you wanna check out: